Our Attorneys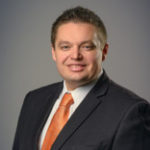 Nathan Severson is an ND trial lawyer who helps clients with personal injury and criminal defense matters. Nathan works with felonies or misdemeanors involving assault, theft, Internet crimes, drug charges, DUI charges, alcohol violations, probation issues, disorderly conduct and more. With personal injury, Nathan's commitment is the reason why Severson, Wogsland & Liebl, P.C. consistently achieves the best possible results for our clients who have been injured anywhere in North Dakota.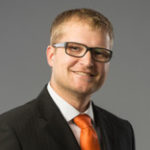 Adam Wogsland is a business law, real estate and estate planning attorney assisting clients throughout North Dakota. Adam helps clients protect their assets and plan for death and disability through wills, trusts, durable powers of attorney, health care directives, and other legal instruments. Adam also helps people form businesses (such as corporations, limited liability companies, and partnerships) and helps those businesses plan, negotiate, draft contracts, and close transactions, including contracts for the sale of goods, service agreements, purchase or sale of real estate, development of real estate, financing, mortgages, security agreements, leases & more.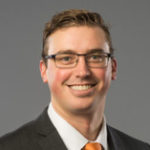 Greg Liebl is a family law attorney who also serves Fargo, Grand Forks, Bismarck, Williston, Wahpeton, Jamestown, Valley City, Minot, Dickinson, and the Bakken. Family law encompasses a wide range of issues affecting people and in some instances their children, including divorce, custody, visitation, adoption, prenuptial or postnuptial agreements, contempt of court proceedings, restraining orders, protection orders, name changes and termination of parental rights. Greg helps advise, defend, fight for, and protect clients in a wide variety of family situations & focuses on a client-centered approach with residents of North Dakota.
Meet Our Associate Attorneys – Click Image To View Profile